Invisalign – Washington, NJ
An Easier Way to Straighten Your Teeth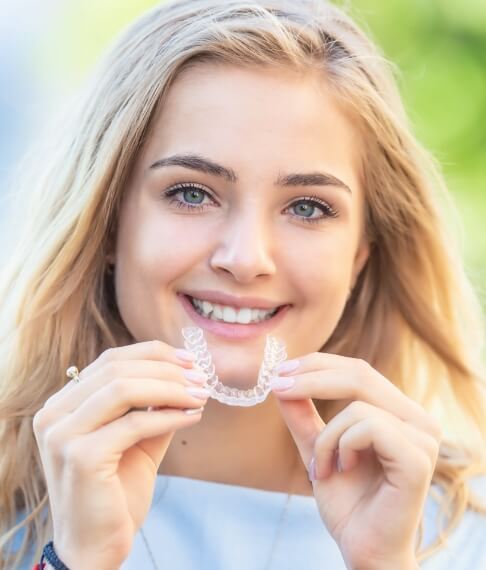 Have you been wishing there was a way to straighten your teeth without having to wear braces? If you only need to make mild or moderate orthodontic corrections, Dr. De Rosso may be able to help you make the changes you want with Invisalign instead. These practically invisible aligners are both removable and comfortable, making for a more pleasant and convenient orthodontic experience overall. Read on to learn more and call us if you'd like to schedule a consultation to discuss smile alignment with Invisalign in Washington, NJ.
Why Choose Today's Family Dental for Invisalign?
Team That Cares About Your Health
Compassionated, Empathetic Dentist
Treatment Available for Teens and Adults
How Invisalign Works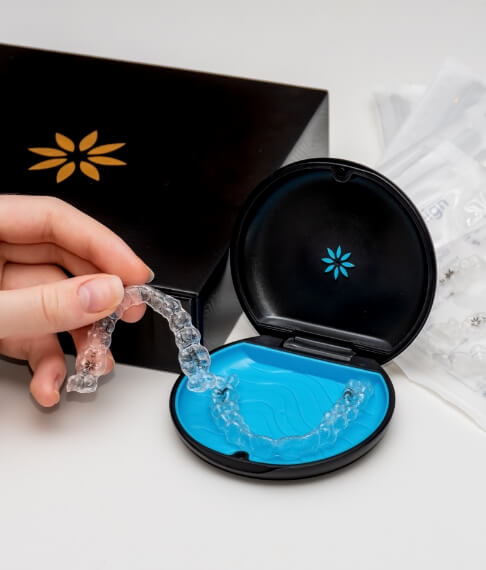 An Invisalign aligner is a clear plastic tray made to move your teeth closer to their new positions by putting pressure on strategic points. Each aligner is designed to be worn for about two weeks before you switch to a new set. Every aligner represents one step towards your goal of a straighter smile. Every 6 to 8 weeks, you'll visit us for a quick progress check; we may recommend you wear an aligner a little longer than normal so that your treatment stays on schedule.
Benefits of Invisalign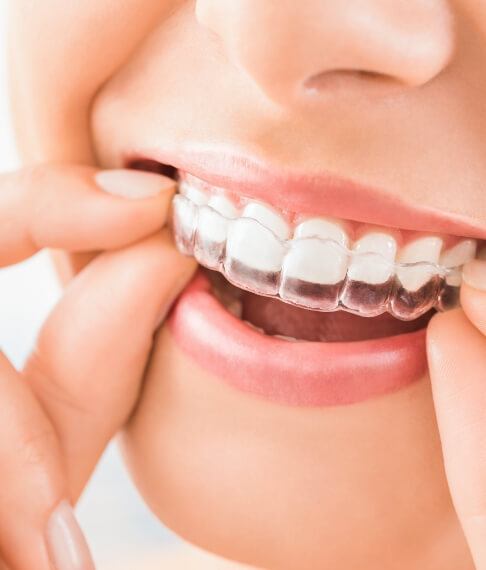 It's not hard to see why Invisalign has become a popular orthodontic treatment. It has many advantages over traditional braces, with some of the most notable being:
Invisible Aligners: Since Invisalign blends in so well with the teeth, you won't have any trouble showing off your smile.
Removability: Being able to take out your aligners allows you to eat and drink anything you want, and you'll be able to brush and floss normally.
Comfort: Smooth plastic aligners are notably more comfortable than sharp metal brackets and wires.