Replace Missing Teeth – Washington, NJ
Say Good-Bye to Gaps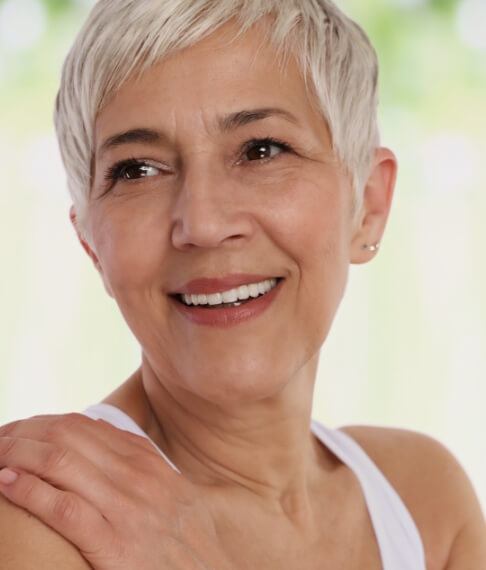 It's easy to take your teeth for granted until you lose some of them. Just a few gaps in your grin can make it embarrassing to smile, cause your jawbone to shrink, lead to dental drift (meaning your remaining teeth become crooked and harder to clean), and may even increase your risk for further tooth loss. To avoid these outcomes, make an appointment with Dr. De Rosso as soon as possible, so he can start planning ways to fill in the empty space and replace missing teeth in our Washington, NJ dental office.
Why Choose Today's Family Dental for Tooth Replacement?
High Level of Patient Care
Friendly, Compassionate Staff
Beautiful, Durable Restorations
Dental Bridges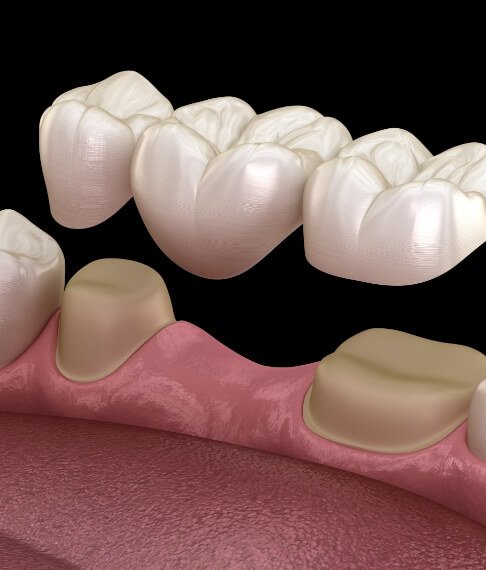 A dental bridge replaces missing teeth with prosthetics known as pontics. Each bridge contains at least one pontic suspended between a pair of dental crowns. The crowns will be anchored to your remaining teeth, thus keeping your bridge fixed in place. Once your bridge is in place, you'll be able to speak and eat comfortably without having to worry about anyone noticing your tooth loss. You also never have to worry about a bridge coming loose at the wrong time.
Dentures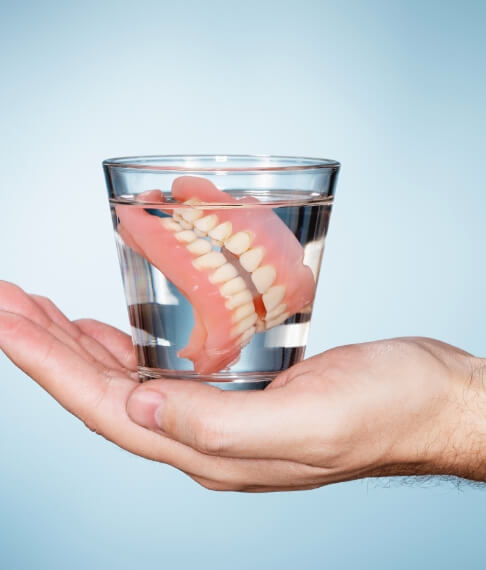 Dentures are made to replace multiple teeth at once. A full denture can be used to replace all the teeth in a single arch; partial dentures, on the other hand, can be used to fill in one or more empty spaces in the mouth. Unlike bridges, traditional dentures are made to be removable. You can take them off at night to give your gums a chance to rest, and you can clean underneath them to remove any bacteria that might have accumulated between your gums and your restoration.
Dental Implants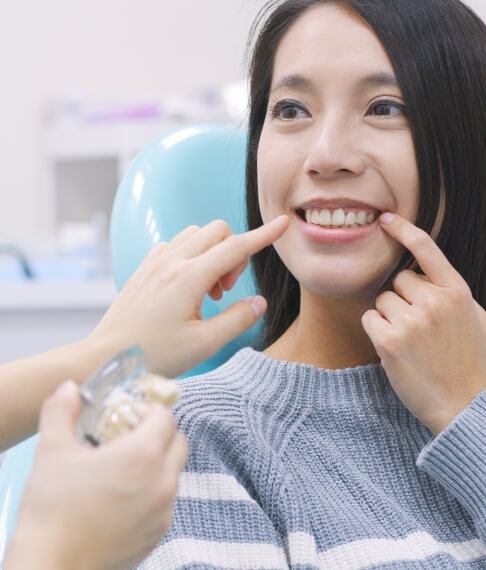 No matter how many teeth you're missing, it's worth taking the time to consider dental implants as a way to replace them. Dental implants don't just replace the top portion of the tooth; they also replace the root as well, giving your new teeth a much firmer foundation compared to traditional options. We can perform the entire dental implant procedure from start-to-finish, from the initial consultation to the placement of the final restoration.