Emergency Dentistry – Washington, NJ
Need Dental Care? Call Immediately!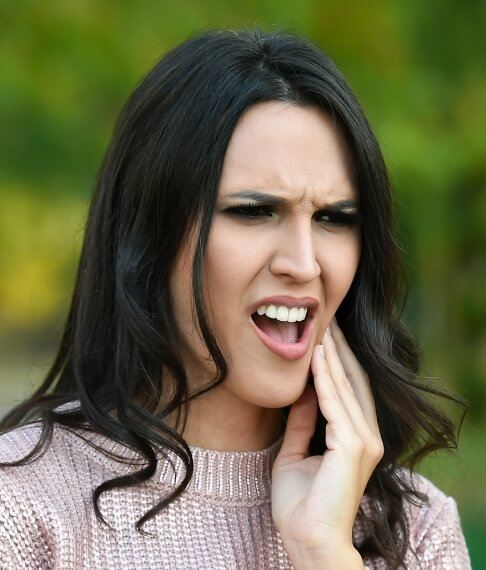 It's not unusual to panic when severe tooth pain or a dental injury occurs, but it's important that you take control of the situation right away. Call Today's Family Dental immediately when you have an oral health issue that needs to be treated right away. We'll make time to see you quickly, relieve your pain, and figure out what kind of care you need to protect and restore your smile. Make sure that you have our contact information in your phone, so you can get in touch with us when it counts - to receive emergency dentistry in Wasthington, NJ.
Why Choose Today's Family Dental for Emergency Dentistry?
Clean, Safe Dental Office Environment
Empathetic and Caring Dental Team
Dentist's Cell Phone Always Available
How We Treat Dental Emergencies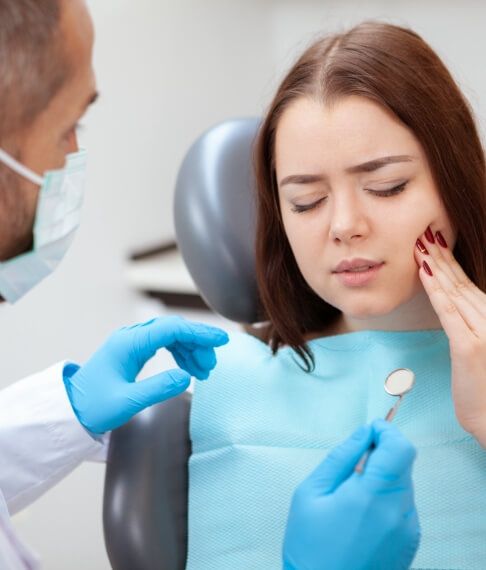 Obviously, no two emergencies are the same, so we need to tailor our approach as the situation develops. That said, there are four main stages of an emergency treatment.
Making an Appointment: We will schedule to see you as soon as possible once you call to explain your emergency. Dr. De Rosso's cell phone is always available through the answering machine and after hours. If you need help performing first aid, we can give you tips based on the information you provide over the phone.
Emergency Examination: Once you arrive, we'll take steps to get you out of immediate, severe pain while also gathering information via examination and X-rays to determine the source of the problem.
Review Findings: After the examination, we will discuss our findings and explain what treatments can be used to repair the damage, stop your pain, and/or prevent the problem from growing worse. An estimated price and timeline will be provided to help you make your decision.
Get the Care You Need: Once a course of treatment is decided on, we'll work quickly to correct the problem and restore your health, be it with a filling, a root canal, or another treatment.
The Most Common Dental Emergencies
Persistent oral pain and notable damage to the teeth or gums are both warning key warning signs of a dental emergency, but some issues are harder to identify than others. Below are some examples of particularly common emergencies; call us immediately if you experience one of the issues listed below.
Understanding the Cost of Dental Emergencies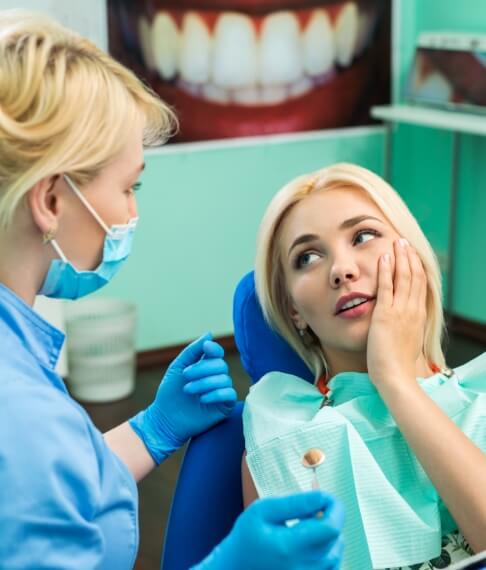 It's impossible to tell you how much your emergency care will cost until we see you. We need to fully evaluate your situation and decide which treatments are best for your situation before we can give you an estimate. Rest assured, though, that you will always know the price of your treatment before actually starting it, and we'll help you take steps to make it affordable. Getting dental care as soon as possible can end up saving you a lot of time and money, as waiting too long can lead to more serious damage that's harder to treat.
How to Prevent Dental Emergencies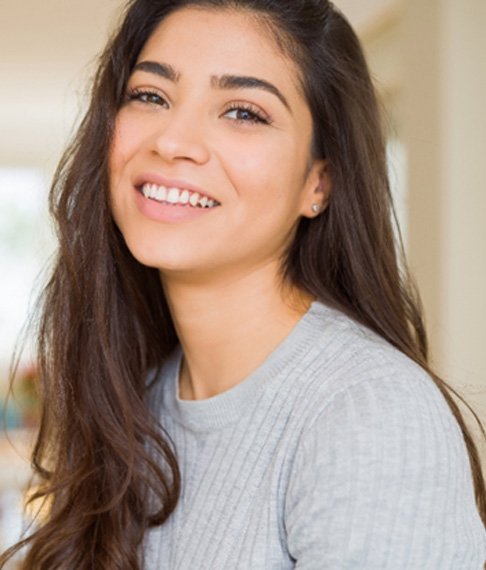 Dental emergencies aren't entirely avoidable, but there are many steps you can take to prevent them from happening. Plus, it's always easier to lower your risk of dental disaster than it is to deal with one when it pops up. At Today's Family Dental, we want to help you maintain a healthy and problem-free smile for as long as possible. That's why we're sharing a few simple precautions you can follow to keep your teeth and gums safe from harm. Should you find yourself in the middle of a dental emergency anyway, don't hesitate to contact our friendly team for assistance!
Visit Your Dentist Regularly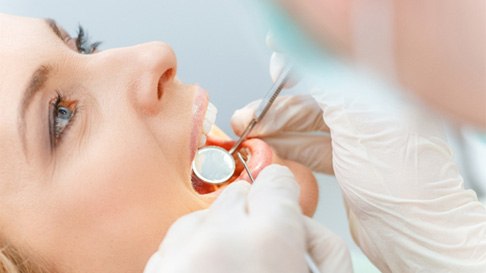 You must visit your dentist in Washington every six months for a checkup and cleaning to maintain optimal oral health. These routine appointments allow our team to spot, treat, and prevent dental problems. Not only can we stop issues from turning into painful complications, but we can keep them from happening in the first place!
Maintain Good Oral Hygiene Habits at Home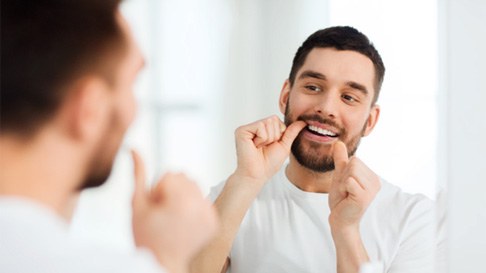 A solid at-home oral hygiene routine is essential for a healthy smile. Brushing twice a day, flossing daily, and rinsing every day with an ADA-approved mouthwash are excellent ways to maintain good oral health. These practices help ward off harmful bacteria and particles, lowering your risk of decay, cavities, and infection.
Be Careful with Your Diet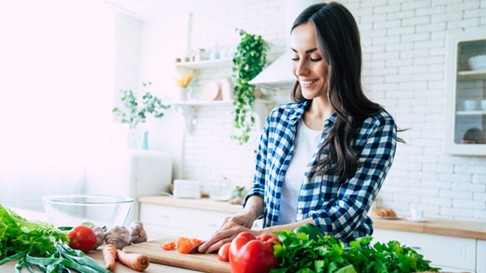 Believe it or not, your diet has a significant impact on oral health. Overindulging in sugary, acidic, or starchy foods can wreak havoc on your smile. For that reason, it's strongly recommended that you stick to a healthy diet full of nutrient-rich foods (i.e., fruits, vegetables, whole grains, lean proteins, and dairy products).
Wear a Mouthguard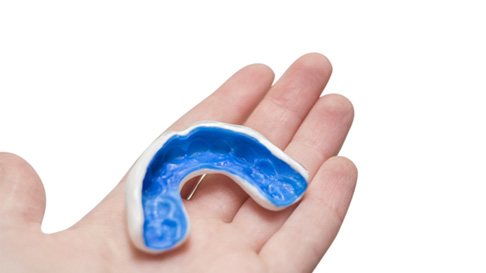 Do you regularly play sports? If so, ask our team in Washington about a custom-made athletic mouthguard. It'll protect your teeth from any impact should you sustain a blow to the face. For patients who grind their teeth at night, a nightguard can be helpful. It'll keep the enamel safe from excessive wear and tear while you sleep.
Use Tools, Not Teeth to Open Packaging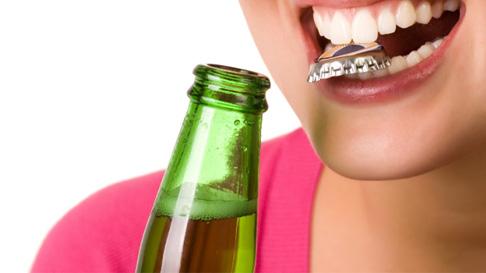 When you can't tear open a package or crack open a bottle, you may be tempted to use your teeth as a last-ditch effort. However, using your pearly whites for anything other than chewing food can easily cost you a trip to your emergency dentist in Washington. That's why it's always best to wait until you have the right tool or ask someone to lend you a helping hand.
Dental Emergency FAQs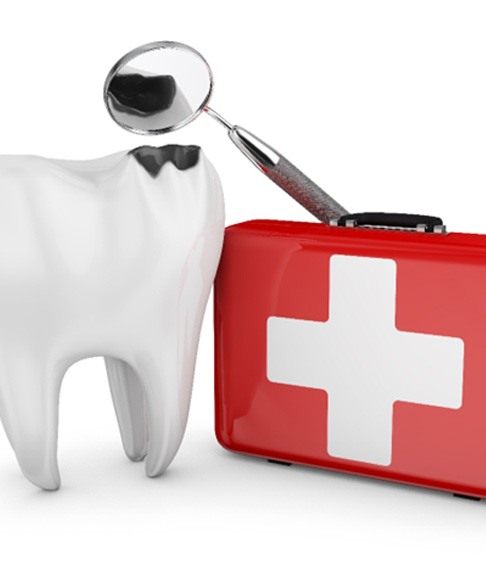 Reading through the above information can give you valuable insight into everything from the common types of dental injuries to emergency prevention. However, to be as prepared as possible, you may still have some questions on your mind. Well, we want to help! Keep reading for answers to some of the most frequently asked questions we get from patients regarding a dental emergency in Washington.
Will My Toothache Go Away on Its Own?
Despite popular belief, toothaches do not heal on their own. In fact, a once-painful toothache that has "disappeared" may actually be an indicator the infection has damaged the nerve of the tooth! Therefore, it's always a good idea to schedule an appointment with your emergency dentist in Washington right away. From there, they can determine the root of the problem and put a plan in place to restore the look and function of your smile.
My Chipped Tooth Doesn't Hurt. Do I Still Need a Dental Visit?
Even if your chipped tooth doesn't hurt, it's a good idea to schedule an appointment with your dentist. Although you may not be in any pain, the inner layers of your tooth could be vulnerable to damage. Plus, your chipped tooth may break further without professional attention, resulting in sensitivity, soreness, and overall discomfort. With that being said, you can most likely afford to wait a day or two until your appointment if needed. Just make sure you don't put off seeing your dentist for too long.
What Does Throbbing Tooth Pain Mean?
It's likely a sign of an infection or inflammation within the tooth. Cavities or cracks inside the tooth allow air and bacteria to reach the sensitive inner area where the pulp lies. This results in irritation and potential infection of pulp nerves to cause pain. It can also occur if decay is present. In other cases, throbbing teeth could be due to chronic teeth grinding and clenching.
Should I Visit the Emergency Room First for Dental Emergencies?
Unfortunately, most emergency rooms are not able to address dental emergencies effectively. However, there are three main exceptions where an ER visit is a better option, including:
Jaw fractures and dislocations
Serious cuts or lacerations to the face or mouth
Abscess or infection that is swollen to the point of affecting breathing or swallowing
In virtually all other circumstances, you should visit a dentist first. Dr. De Rosso can be reached on his cell phone even after hours.