Emergency Dentistry – Washington, NJ
Need Dental Care? Call Immediately!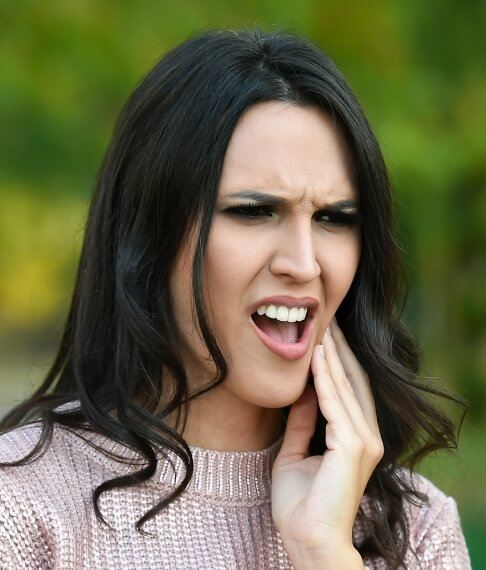 It's not unusual to panic when severe tooth pain or a dental injury occurs, but it's important that you take control of the situation right away. Call Today's Family Dental immediately when you have an oral health issue that needs to be treated right away. We'll make time to see you quickly, relieve your pain, and figure out what kind of care you need to protect and restore your smile. Make sure that you have our contact information in your phone, so you can get in touch with us when it counts - to receive emergency dentistry in Wasthington, NJ.
Why Choose Today's Family Dental for Emergency Dentistry?
Clean, Safe Dental Office Environment
Empathetic and Caring Dental Team
Dentist's Cell Phone Always Available
How We Treat Dental Emergencies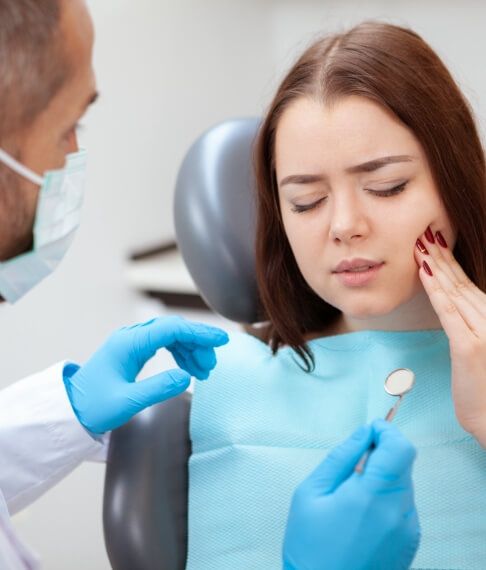 Obviously, no two emergencies are the same, so we need to tailor our approach as the situation develops. That said, there are four main stages of an emergency treatment.
Making an Appointment: We will schedule to see you as soon as possible once you call to explain your emergency. Dr. De Rosso's cell phone is always available through the answering machine and after hours. If you need help performing first aid, we can give you tips based on the information you provide over the phone.
Emergency Examination: Once you arrive, we'll take steps to get you out of immediate, severe pain while also gathering information via examination and X-rays to determine the source of the problem.
Review Findings: After the examination, we will discuss our findings and explain what treatments can be used to repair the damage, stop your pain, and/or prevent the problem from growing worse. An estimated price and timeline will be provided to help you make your decision.
Get the Care You Need: Once a course of treatment is decided on, we'll work quickly to correct the problem and restore your health, be it with a filling, a root canal, or another treatment.
The Most Common Dental Emergencies
Persistent oral pain and notable damage to the teeth or gums are both warning key warning signs of a dental emergency, but some issues are harder to identify than others. Below are some examples of particularly common emergencies; call us immediately if you experience one of the issues listed below.
Gums, Lips or
Tongue Injury
Something Stuck
Between Teeth
Understanding the Cost of Dental Emergencies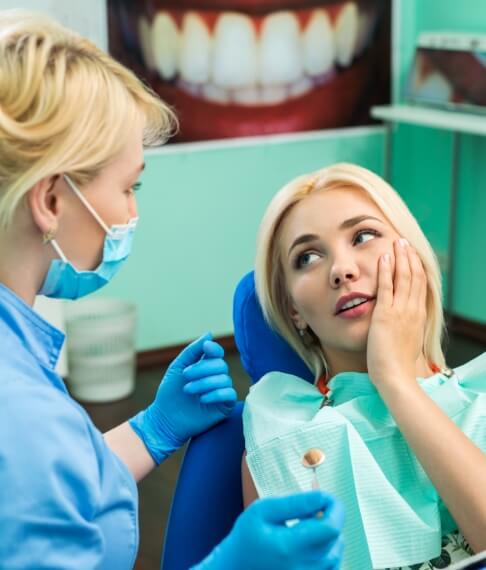 It's impossible to tell you how much your emergency care will cost until we see you. We need to fully evaluate your situation and decide which treatments are best for your situation before we can give you an estimate. Rest assured, though, that you will always know the price of your treatment before actually starting it, and we'll help you take steps to make it affordable. Getting dental care as soon as possible can end up saving you a lot of time and money, as waiting too long can lead to more serious damage that's harder to treat.
Keys to Preventing Dental Emergencies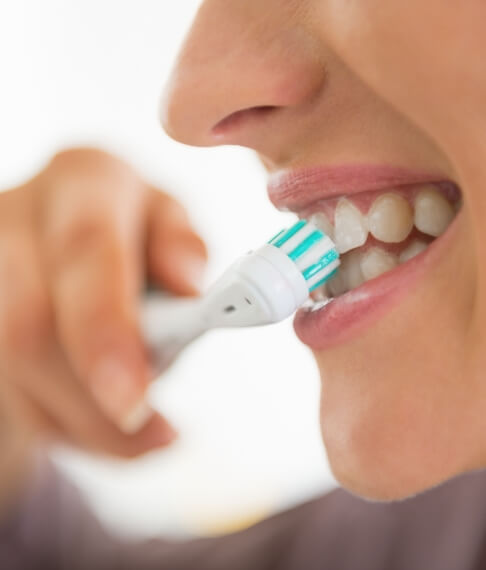 It's always a better idea to prevent an emergency rather than to have it treated after it already occurs. Simple preventive measures you can take include:
Visiting your dentist twice a year so that they can spot and stop problems early
Maintaining good oral hygiene habits at home (brushing, flossing, and so on)
Limiting intake of sugary or acidic foods
Wearing a mouthguard when playing sports
Wearing a nightguard to protect yourself from bruxism
Opening packaging with tools instead of your teeth