Cosmetic Dentistry – Washington, NJ
Creating Dazzling, Confident Grins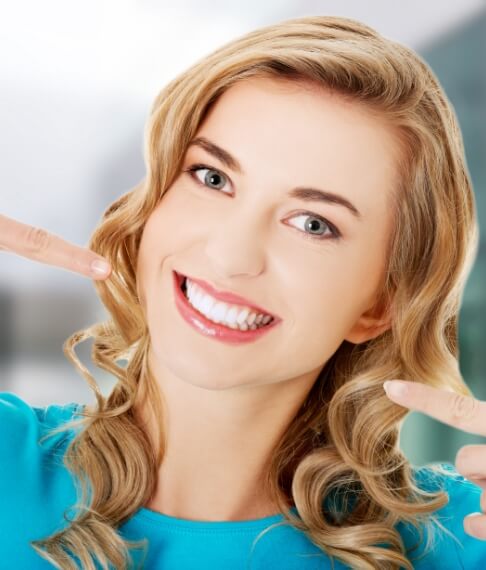 Having a beautiful, healthy smile can fill you with confidence. If showing off your teeth when meeting someone for the first time or having your picture taken makes you anxious, you may want to think about pursuing a cosmetic procedure to take care of the flaws that are getting in the way of your grin. Dr. De Sotto can discuss your cosmetic goals with you if you set up a consultation to discuss cosmetic dentistry in our Washington, NJ dental office.
Why Choose Today's Family Dental for Cosmetic Dentistry?
In-House and At-Home Whitening
Advanced Treatment Planning Technology
Team That Cares About Getting to Know You
Metal-Free Dental Restorations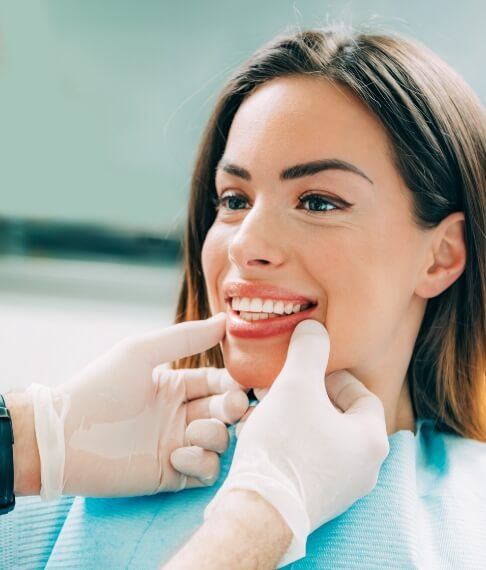 Even when your teeth are already damaged and in need of repair, we can still make maintaining a natural-looking smile a priority. Our crowns and fillings can both be made from tooth-colored materials – no need for dark-colored metals that stick out like a sore thumb next to the other teeth. The materials used to make metal-free restorations don't just match the color of enamel; they are also similarly translucent and reflect light in much the same way.
Cosmetic Dental Bonding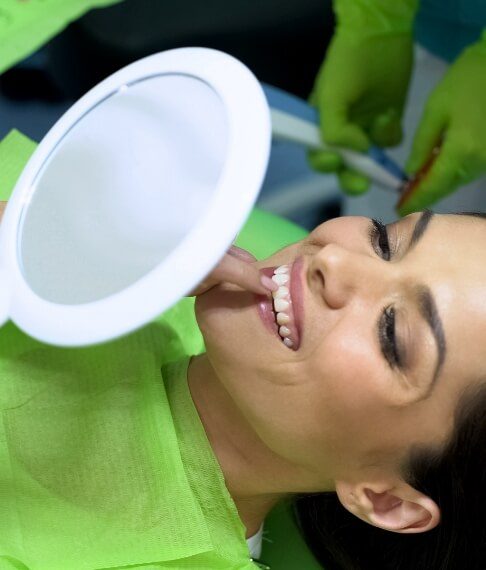 From small cracks to discolored spots to minor gaps, there are all kinds of reasons why you might be dissatisfied with the appearance of your teeth. Many of these flaws can be corrected through cosmetic bonding, which can be completed in just one visit. We'll identify the areas on the teeth where imperfections are present, then apply composite resin to the spots in question. The resin will be molded and blended so that it covers the problem area entirely and looks like a natural part of the tooth.
Teeth Whitening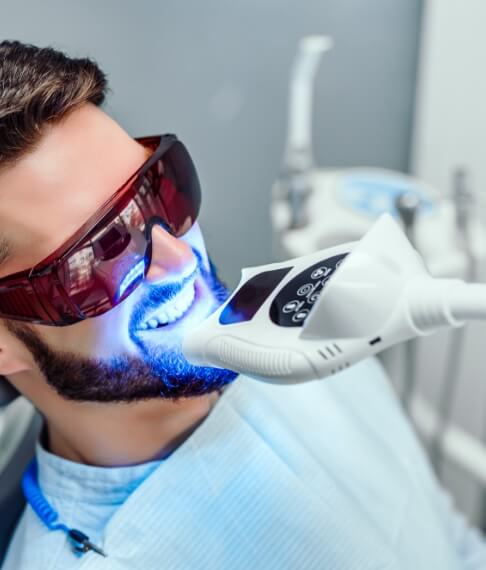 When you picture your ideal smile, you probably imagine a row of bright white teeth. But regular exposure to coffee or other dark-colored beverages tends to stain and discolor the teeth over time, and it typically takes more than brushing to remove it. With Kor whitening, we can significantly brighten your teeth in less than an hour, or we can give you a professional-grade whitening kit so that you can make the corrections on your own time at home.
Gum Recontouring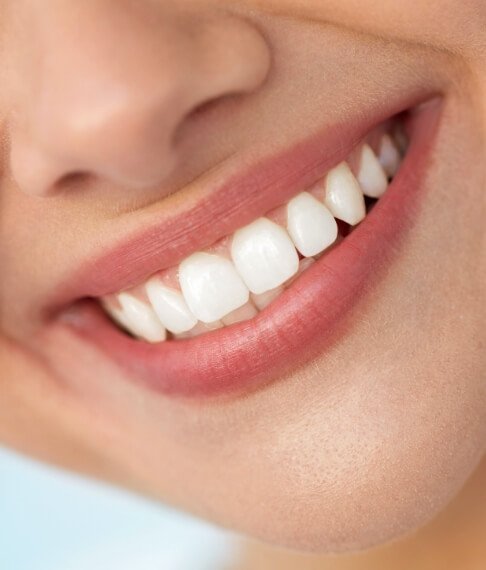 Everyone has a different gumline, with some being lower than others. If the gumline is too low, then your smile could end up looking rather gummy. The good news is that the gumline can be changed if you're feeling self-conscious about it. After we've discussed the changes you want to make, we can remove excess gum tissue and reshape the gumline according to your needs so that your teeth and gums are proportionate to each other.
Smile Makeovers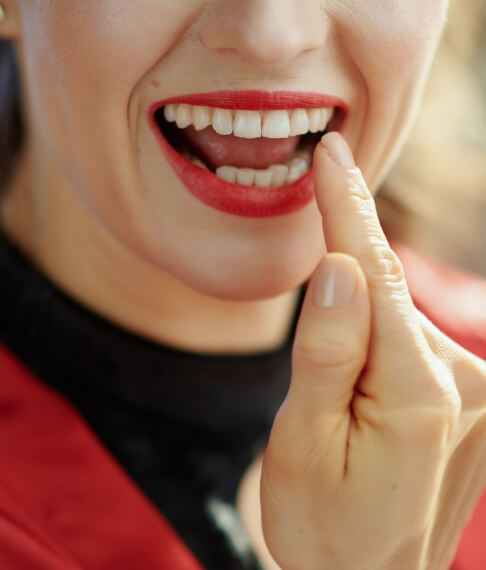 There's no "one-size-fits-all" option when it comes to cosmetic dentistry. We need to customize our approach depending on what each patient wants or needs to achieve their ideal smile. During your initial consultation, we'll ask you questions about your smile goals and explain the different services that might apply to your situation. When you know what you want, we can create a smile makeover plan tailored to your unique needs.